Formerly with Rocky Mountain Mortgage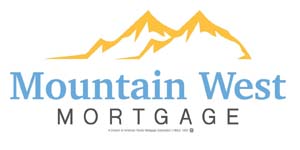 As you may have noticed, the Larry Fry Team has made a change in partnership. Our transition to working with Mountain West Mortgage necessitated relinquishing our partnership with Rocky Mountain Mortgage.
Our transition process will take some time. We hope you will be patient with us as we realign ourselves from Rocky Mountain Mortgage to Mountain West Mortgage.
For those who have worked with us in the past, you were familiar with our branding as Rocky Mountain Mortgage Loans. We can assure you that the relationships you've made with us and our willingness to help you find the best possible mortgage have not been forgotten. Although our partner has changed, you can expect the same dedication to your success we've shown you in the past.
Since our transition from Rocky Mountain Mortgage, the Larry Fry Team is no longer at 384 Center St, Orem, UT 84057. We can now be found on the second floor of the Zion's Bank building in Provo at 180 N University Ave, Suite 270, Provo, UT 84601. Fortunately, you can still contact Larry Fry directly at 801-362-9134.
Of course, we will miss the great people we worked with at Rocky Mountain Mortgage. We're especially grateful for the kind words of Kristen Moyes:
"I had the opportunity to work in the office next to Larry's for several years during my time at Rocky Mountain Mortgage. I saw, first hand, his level of dedication and his extensive knowledge. He is a wonderful person and top notch professional; I highly recommend him and his awesome team to anyone and everyone for their mortgage needs."
As we move forward, we will continue to live up to that kind of praise! We invite all of our previous and current clients to update the necessary information to reflect this change. For any questions, please feel free to contact us directly.